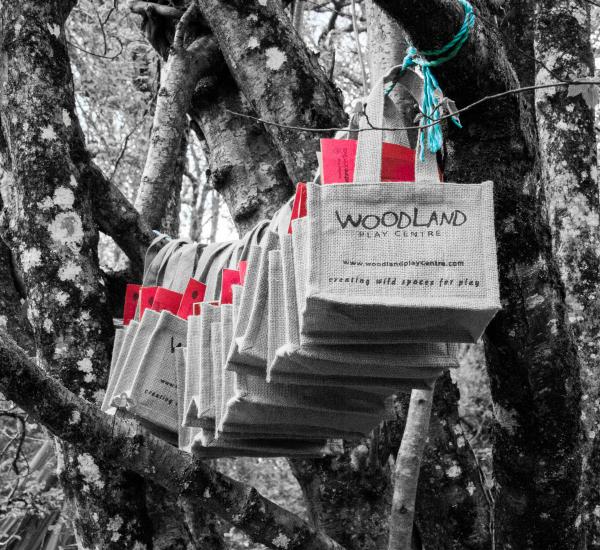 Woodland Birthday Parties
One of the most exciting things that we do at the Woodland Play Centre is organise your WOODLAND BIRTHDAY PARTY! These parties are so exciting and will leave you with unforgettable, treasured memories.
They can be themed, fancy dress or as casual and relaxed as you wish. There is no end of ideas to theme a birthday party in the woods. Here are some of the most popular birthday party themes we do:
Woodland Survivors
Nature Detectives
Run Wild
Robin Hood
Woodland Fairies & Pixies
Our birthday parties are bespoke, age appropriate and always tailored to meet the wishes of the children. We organise children's birthday parties for boys and girls, from toddlers to teenagers and beyond. Our woodland parties are quite unique and give the birthday boy or girl a wild and unforgettable experience to remember, as well as a pleasurable one for the adults that stay! Woodland Birthday Parties can be held at weekends and during the school holidays.
We pride ourselves on ensuring that no two parties are the same, as we are able to respond to the children's desires and wishes on the day, as well as respond to the weather.
We love to have parties for both children and adults and we are happy to accommodate your wishes as far as we can. How about considering a special celebration in the woods. Woodland events can be catered for groups of adults that want a unique experience...perhaps a 40th birthday or wedding celebration? Why not combine some activities into your event.
Got an idea then do contact us and read more here.
What is included:
A party leader who will organise the party from start to finish
2.5 hours of fun and adventure in natures playground
A pre designed Woodland Party Invite that includes everything you will need to know, including a map is available for you to use and send to all your friends
Refreshments and marshmallows will be provided
All attendees will be required to bring their own mug for a drink
GROUP SIZE:
There is a choice of two party options and therefore separate prices. We have tried to cater for those who would prefer a smaller gathering. 
Group sizes depend on the child's age: 
Aged 6 years and over - group size of 15, which would include any adults that stay (for example, 12 children and 3 adults). 
Aged 5 years and under - one parent per child can stay. The maximum group size would be 20 (for example 10 children and 10 adults).  
COVID: 
There will social distancing measures in place for the drop off and collection.
Parents are to drop off and collect their children from the car park.
There may be some restrictions in place on what we can provide and will be discussed at the time of your booking
Morning: 10.00am - 12.30pm
Afternoon: 1.30pm - 4.00pm
Evening: 5.00pm - 7.30pm (June to September only)
Up to 12 children: £190.00
Up to 6 children: £120.00
Why not let us take all the hassle away from organising the party, we can arrange the food and cake! 
Party food - hot and cold drinks, hot food - sausages from the local butchers (or vegetarian) cooked on the fire served as a hot dog, biscuits and of course marshmallows!
Puddies Kitchen cakes – homemade, locally sourced, bug ball, themed fairy cakes or woodland birthday cake, special dietary requirements catered for.
£3.00 per Woodland Cup Cake
£35.00 per Woodland Cake
To make a booking; 1. Check your preferred date availability with us. 2. Then book now and pay the deposit. Alternatively call on 07775 941353 to check availability
| | | | |
| --- | --- | --- | --- |
| | Woodland Party | £190.00 | |
| | | | |
| --- | --- | --- | --- |
| | Woodland Party | £190.00 | |
| | | | |
| --- | --- | --- | --- |
| | Woodland Party | £190.00 | |
| | | | |
| --- | --- | --- | --- |
| | Woodland Party | £190.00 | |
Your reviews
What an amazing party! 3hrs plus of outdoor fun for our 6 year old girl and her friends! The sub zero temperatures and snow fall did not stop Louise from giving them an amazing experience! She was calm, kind, fun and perceptive to their needs - adapting the activities on the spot to accommodate both the children and the weather! What a service! Thank you 
I can't tell you how much we enjoyed and appreciated the 21st May - adults and kids alike! We couldn't fault the afternoon, it far exceeded our expectations and the attention to detail was remarkable. Poppy hasn't stopped talking about it. She spent half term making a model of the campfire, complete with real marshmallows on sticks, tire swing, your hut and the canopy. In short, we can't wait to come back!