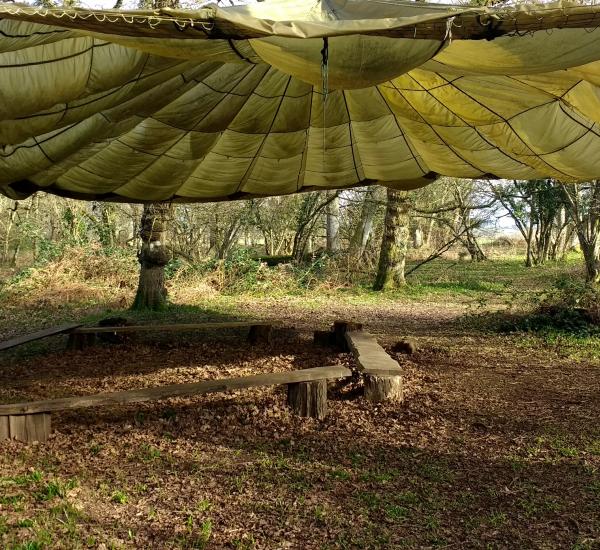 Where we are
The Woodland Play Centre is homed in 10 acres of mature mixed broadleaf woodland at the foot of the Quantock Hills in Somerset. We manage the woodland to protect the flora and fauna, as well as the wildlife. We know that anyone who comes to us will want to protect the woodland too, and will take extra care to leave nothing but footprints once they leave again.
The woods are near Lydeard st Lawrence situated between Taunton and Minehead. Directions to the site will be sent to you once a booking is made. 
Please DO NOT use the postcode for the registered address, as that will take you to the wrong place. 
Facilities are basic but sufficient…it is a woodland after all!  There is a small car park, compost toilets, camp kitchen and covered meeting areas.