About Us
The Woodland Play Centre Limited was formally set up in February 2005, six years after its first Woodland Playscheme in the summer of 1999. For many years it was run from two beautiful 'borrowed' pieces of woodland, firstly on the Blackdown Hills, then on the Quantock Hills. As the Woodland Play Centre grew, so did the need for a permanent base. In 2010 the Woodland Play Centre found a permanent home and put down roots.
We use a number of freelance playworkers, outdoor instructors and teachers with specialist skills to deliver and support the variety of projects. All staff are inducted to the woodland projects and work ethics. Between us we have a wealth of outdoor experience and knowledge backed up by relevant qualifications in all the disciplines we offer. With this knowledge, experience and qualifications we can offer the best in a safe and fun environment. Staff hold current DBS certificates and are qualified Outdoor First Aiders.
We welcome volunteers and work experience students to join us throughout the year, so do contact us.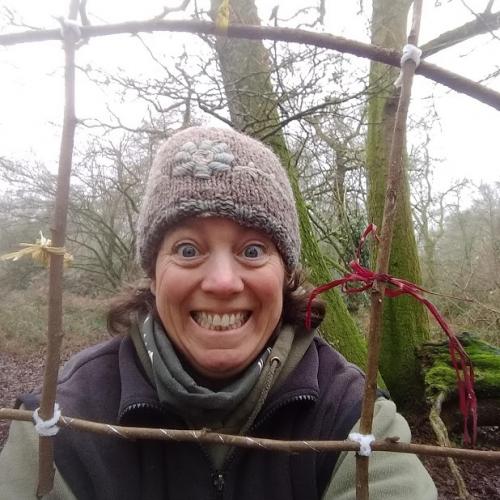 Louise
Woodland Role:
Environmental Playworker and I am the founder of the Woodland Play Centre. I am qualified and have over 20 years experience as a playworker, leader, teacher and facilitator. I specialise in working in the outdoor environment with a varied age range and ability of children and adults with a focus on child-centred, hands-on learning.
What I get up to when not working in the woods:
Generally I am outdoors! I can be found walking my dogs, exploring the hills on foot or horse back!
My favourite thing about the woods:
There is so much to love – the trees, the birds, the tranquility, the wildlife, but if I had to pick my favourite things are the bluebells and dormice.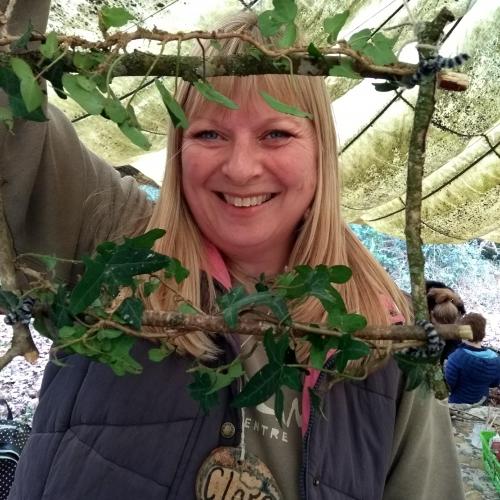 Clare
Woodland Role: 
Woodland Playworker and session leader. With over 10 years qualified experience in teaching forest school in various locations in all weathers for all ages!
 
What I get up to when not working in the woods: 
I enjoy being in the great company of children and animals especially horses.
 
My favourite thing about the woods: 
Every time I visit the woods there is always something new or different to see, the seasons are amazing the way they change with animals, weather the appearance of the woods.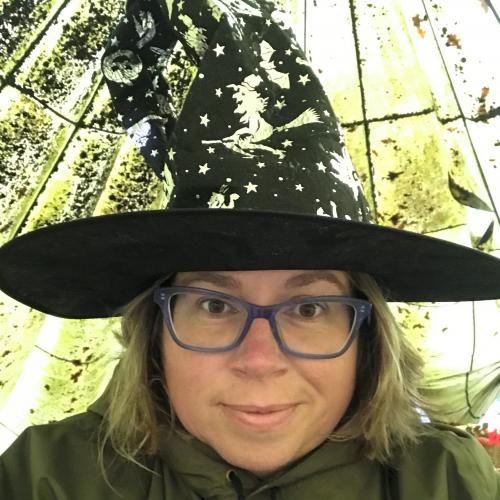 Katie
Woodland Role:
Communications Officer and Playworker. My main role is administrator, taking bookings and keeping everyone in the loop about what's happening in the woods. I design and create all the marketing materials for all the great things on offer at HQ, especially on social media. I keep Louise on top of all the admin! Other roles include running Treetots sessions, coming up with creative craft ideas, organising and running Family Events and school visits.
What I get up to when not working in the woods:
I love to get outside with my young family going for walks, riding our bicycles and camping. I'm a bit of a bird watcher too much to my family's amusement.
My favourite thing about the woods:
Being amongst nature, listening to the birds singing and catching glimpses of the wildlife. The best bit is helping children to enjoy nature, especially hiding and waiting for them to find me during a few games. Love to get creative too with a nature theme!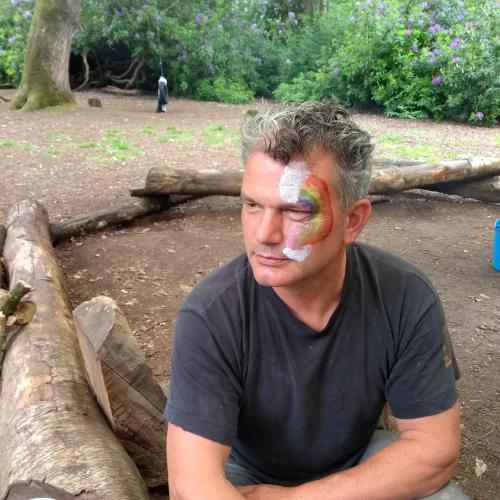 Iain
Woodland Role:
Chief Woodsman

What I get up to when not working in the woods:
Quite often I am still in the woods, working with wood, making and fixing things, thatching roofs or making straw finials (the animals you see on a thatched roof).
My favourite thing about the woods:
The fact that it is so peaceful...until I am let loose with a chainsaw to tame the rhododendron!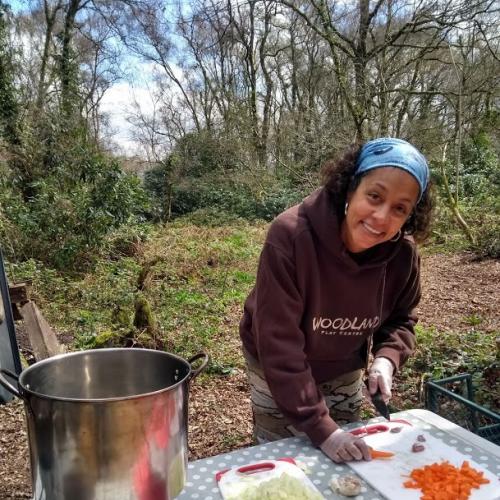 Carla
Woodland Role:
Woodland Playworker / session leader / self-appointed camp cook. I can usually be found stirring a pot over the fire or creating imaginary, dramatic activities for all those lucky enough to come and join us.
 
What I get up to when not working in the woods:
I am a qualified drama teacher who loves to share her passion for all things dramatic working with students from 5 - 25 all over the world. Most recently in Bangladesh. 
 
My favourite thing about the woods:
It's my special place where I come back home and feel connected.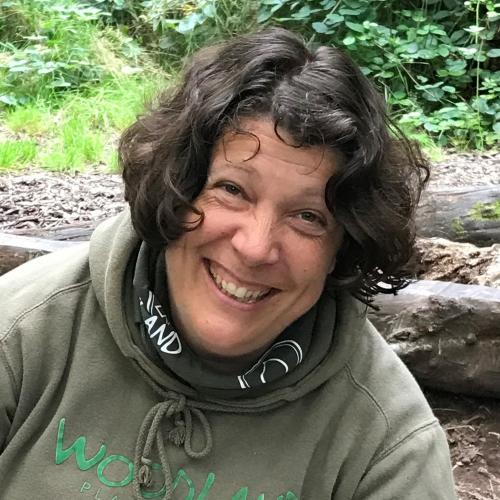 Katy
Woodland Role:
Play Leader. I am a qualified Early Years Teacher with over 10 years of experience working in pre-schools and nurseries, with a passion for the outdoors and play-based, hands-on learning.
 
What I get up to when not working in the woods:
When not in the woods or working at Nursery I can normally be found out in my garden, greenhouse or with my chickens. My family and I love exploring the beautiful place that we live and enjoy many family walks on the Quantocks.
 
My favourite thing about the woods:
What is there not to love about being in the woods? Beautiful scenery, fantastic wildlife, campfires and plenty of fresh air, all enjoyed even more by sharing the experience with the children and families that visit.