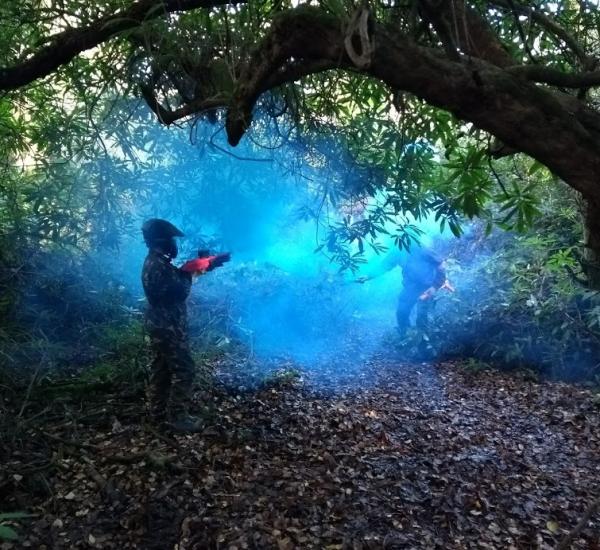 Splat Paintball
This low impact version of paintball is ideal for children, families and friends. Splat Paintball is the most popular new birthday party adventure for children aged 8 and up! The guns are half as powerful as traditional paintball (no painful shots!) Though you definitely know you've been hit!
Organise a birthday party, gathering of friends or family get together! It is not just for children. A day full of communication, team work, stealthness and speed, why not bring your work colleagues for a team day out?
We'll provide all the paintball kit for you (including overalls) and 200 paintballs per person.
All you need to bring is:
A pair of trainers or boots you can wear on the course (we suggest none coulourful ones or you might find yourself an easy target)
A smile (we guarantee you'll have one by the end, even if you don't have one to start with!)
2.5 hour activity
10.00am or 1.30pm start
£22.50 per person
Minimum of 10 people per session
Provisionally book, alternatively call on 07775 941353 to check availability
| | | | |
| --- | --- | --- | --- |
| | Splat Paintball | £22.50 pp | |
| | | | |
| --- | --- | --- | --- |
| | Splat Paintball | £22.50 pp | |
| | | | |
| --- | --- | --- | --- |
| | Splat Paintball | £22.50 pp | |
| | | | |
| --- | --- | --- | --- |
| | Splat Paintball | £22.50 pp | |